Prof. Osman Sankoh ( Mallam O)
Former Acting Vice Chancellor & Principal, Njala University
Professor Osman Alimamy Sankoh, commonly known to most Sierra Leoneans as Mallam O., was born and bred in the little market village of Warima, on the Masiaka-Bo Road. He attended Tomlinson High School, Songo.
Osman holds a BSc. Ed. (Mathematics) from Njala University College, University of Sierra Leone (now Njala University) and a BSc. Hons, an MSc. and a DSc. in Statistics from the University of Dortmund (now Technical University Dortmund) in Germany.
Prof. Sankoh became the Statistician General and CEO of Statistics Sierra Leone (Stats SL) in April 2018. Under his leadership the institution has seen a positive transformation with his WINNER vision and a BONGOLOGY mantra that is driven in a FIAT car of Fairness, Integrity, Accountability and Transparency. Stats SL has gained high credibility in recent times with MDAs and other national and international agencies collaborating with it. A US$30m grant from the World Bank for a 5-year period effective September 2020 has put Stats SL on a solid footing to implement key national statistical activities including the first electronic Mid-Term Population and Housing Census in 2021.
Osman was in March 2020 unanimously elected in New York as the Rapporteur of the United Nations Statistical Commission, the only African serving the Bureau and the first Sierra Leonean in that position. He was reelected for a second term in March this year.
Due to demonstrated capacity in institutional building and transformation, Prof Sankoh was appointed to act in April 2020 as Vice Chancellor and Principal of Njala University. In just a year in this joint role, Njala University has recorded gains that are being reported nationally.
Mallam O.'s philanthropic wing, the Mallam O. & J. Sankoh Foundation, is financing the Sierra Leonean Writers Series (SLWS) which publishes and promotes writers of Sierra Leonean origin and other nationalities whose books must have a Sierra Leonean context. As publisher, Mallam O. has brought smiles to more than one hundred Sierra Leonean writers across all walks of life, especially those who never thought publishing a book would be possible.
Professor Sankoh was appointed in May 2020 by His Excellency the President to serve on the Scientific and Technical Advisory Committee on Emergencies (STAGE) which provides scientific and technical advice to the Presidency and NaCOVERC in the fight against coronavirus pandemic in Sierra Leone.
Before he finally returned home in March 2018, Osman was the Executive Director of the international health research organization - INDEPTH Network based in Ghana, serving 20 countries in Africa, Asia and the Pacific and dealing many international researchers, donors and partners, including the World Bank, Gates Foundation, Rockefeller Foundation, Hewlett Foundation and Wellcome Trust. He has more than 120 scientific publications to his credit in peer-reviewed international journals including Nature, Science, and The Lancet.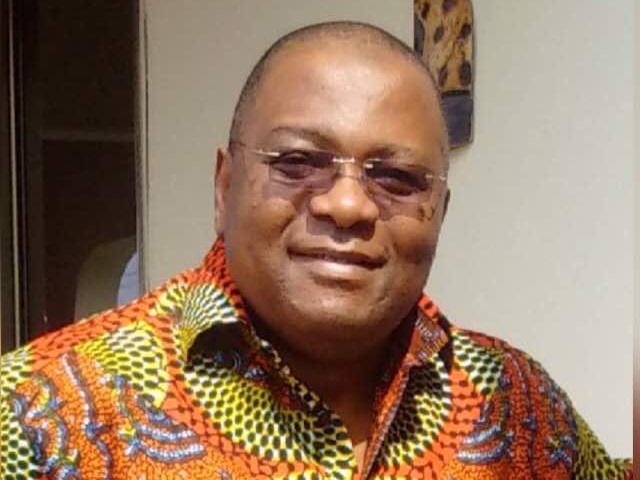 Education
DSc. in Statistics, University of Dortmund, Germany
MSc. in Statistics, University of Dortmund, Germany
BSc. Hons in Statistics, University of Dortmund, Germany
BSc. Ed. Mathematics, Njala University, Sierra Leone