Mr. Thomas Philip Songu
Director of Information and Communication Technology
Mr. Songu Holds a Bachelor of Science degree (BSc.) in Education with major in Mathematics and minor in Economics from Njala University, Sierra Leone, and a Master degree of Science (MSc.) in Information Systems Management, from University College, London, United Kingdom. Thomas is currently a PhD Information Technology reader at Njala University. His research topic focuses on leveraging ICT in development to improve quality education and research capacities in developing countries.
Mr. Songu is an Information and Communication Technology (ICT) professional with over 20+ years of implementation experience in strategic management of ICTs spanning the education, finance, Media, Defence, Telecomm, Mining and Pharmaceutical industries at national and international levels. His considerable involvement in the development and implementation of strategic ICT projects has given him substantial experience in ICT infrastructure management for global public and private sector organizations. Thomas is currently working as the Director of ICT, Njala University. He is also a founding member and CEO of the Sierra Leone Research and Education Network (SLREN). Thomas has recently worked as ICT Expert, through the International Organization for Migration (IOM) funded project in the area of ICT Capacity Building in tertiary education to Sierra Leone. He has also previously worked as ICT Consultant for leading global organisations, including the UK Home Office, Computer Sciences Corporation (CSC), Siemens, T-Systems, Barclays Global Investors (UK), Credit Suisse, Abu Dhabi Investment Authority (ADIA), etc. mainly in the UK, USA, France, Spain, Switzerland, Germany, Portugal, the Netherlands, and the United Arab Emirates (UAE). Thomas is certified in Information Systems Audit, Quality Management, IT Service Management and PRINCE-2 Project Management. He is a member of reputable professional institutions, including Njala University Society for Academic Advancement (NUSSA), IT Service Management (ITSM), the British Computer Society (BCS) and a Founder member of the Institute of Quality Assurance (IQA), United Kingdom.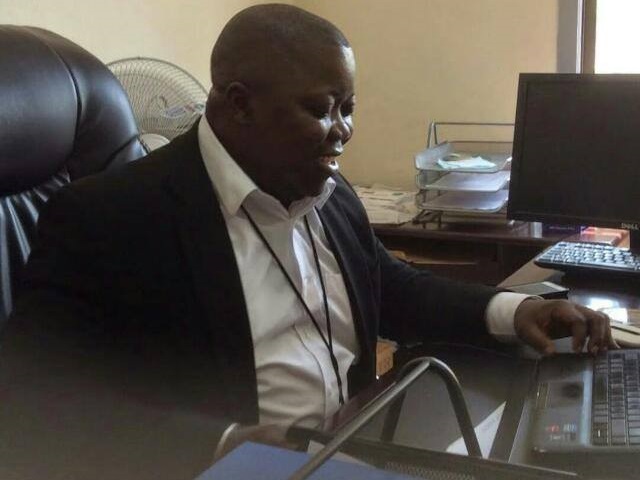 Education
PhD Information Technology reader, Njala University
MSc Information Systems Management, University College, London, UK, 1998
BSc Education (Maths/Economics), Njala University, Sierra Leone, 1992
Professional Certification
Certified Information Systems Internal Audit, British Standard Institute, UK, Dec 2011

Certificate in Information Security Risk Management, BSi, UK, 2011

Certificate in Payment Cards Data Security Standard (PCI-DSS), PCI SSC, Barcelona, Spain, 2010.

ISEB Managers & Foundation Certified in IT Service Management, 2009

PRINCE2 Project Management certified, Association of Project Managers, UK, 2000

Certificate in Quality Management in Projects (QMiP), Siemens, July 2009

Certificate in SharePoint MOSS Best Practice & Governance, UK, 2009

Configuration Management II (CMII) certified, Institute of Configuration Management, UK, 2001

Certificate in Customer Focus, T-System, UK, 2003

Introduction to VB Scripting, Client/Server Computing QA/Learning Tree, UK August, 2009

UNIX Fundamental, StayAhead Training, London, UK, 2005

Certificates in Rational Tools, PVCS, HEAT administration, UK, 2001

            
Professional Activity
Country Liaison, West and Central Africa Research and Academic Network, 2015 to-date

Country Liaison, International Network for Academic & Scientific Publications, 2014 to-date

Founder Member, Chartered Quality Institute (CQI), 2002 to date

Corporate Member, IT Service Management Forum (ITSMF), 2004 to date

Corporate Member, British Computer Society, 2000 to date
Selected recent Development/Research Grants/Funding
Small grant from IOM & Illinois for e-learning & Learning management System, 2018-2019

Small grants from Computer Aid International for ICT labs in 12 selected schools, 2015- 2019

SPHEIR/DFID Project, Assuring Quality Higher Education in Sierra Leone 2018-2021

INASP e-resource management capacity training grant for Sierra Leone, 2014-2017

Sierra Leone Research & Academic Network, NREN implementation in Sierra Leone, 2016-2020

DGIS post-Ebola surveillance and preparation, Guinea and Sierra Leone, 2016-2017
Selected Publications/Papers:
Bello-Bravo, J, Songu, T

and Pittendrigh, B (2017),

Viral Education via Mobile Phone: Virtual International Networks and Ebola Prevention in Sierra Leone: Book Chapter,

http://www.igi-global.com/chapter/viral-education-via-mobile-phone/178680

DOI: 10.4018/978-1-5225-2262-1.ch005
Songu, T, Powell, A, Harle, J and Conteh-Morgan, M (2017), Building Capacities to Access and Communicate Research Evidence for Development: Lessons of Collaborative Initiatives in Sierra Leone, WACREN 2017 Conference Paper, Abidjan, Ivory Coast
Songu, T, Powell, A, Barry, B and Brar, P (2016), Improving Quality Education and Research Capacity through Advanced ICT Services: Lessons of NREN Implementation in Sierra Leone: UbuntuNet Connect 2016 Conference Paper, Entebbe, Uganda.

https://events.ubuntunet.net/indico/event/1/session/13/contribution/47

Songu, T, 2015, Leveraging ICT in Public Health Emergencies, Conference presentation, UNESCO-MARS Conference Paper, Geneva, Switzerland
Bella-Bravo, J.; Pittendrigh, B.R. & Songu, T. (2015) Scientific Animations Without Borders and Njala University. Center for Global Studies Policy Brief, (13).  

http://hdl.handle.net/2142/79058

Songu, T (2012), Internationalizing Higher Education using ICT: British Council Going Global International Conference paper, 2012

Presenter, "Innovation for Access to Information", NUSAA Conference, Njala, March 2015

Presenter, "ICT Public Health Emergencies: The Ebola outbreak, Global Health Initiatives, University of Illinois Urbana-Champaign, USA, October 2014

Presenter, ARCUS CENTRE International Conference – Kalamazoo College, USA, September 2014

CARLIGH Conference – Innovation for Access to Information -  Accra, Ghana, July 2014

INASP electronic resource management workshop & training - Freetown, May 2014

Presenter, "Technology Enhanced Learning", NUSAA Conference, Njala, March 2014

Host, World Telecommunications & Information Society Day, Njala, May 2014

Presenter, " The role of IT in Development, UNDP 2013 Social Good Summit, Freetown, Sept 2013

Internationalizing Higher Education using ICT – British Council Going Global Conference, 2012

Information Security and ICT Service Management Insight for Senior Executives – Training for Claranet UK, France, Germany, Spain, Netherlands and Portugal, 2010/11

Securing the future with GREEN TECHNOLOGY": An overview on Siemens portfolio of energy-efficient technologies

. January 2010.

Contributor, ITIL V3 Insight for IT Managers, Seminar for Siemens UK

, 2008.