Dr. James Fomba Sandy
Dean, School of Social Sciences & Law
Dr. James Fomba Sandy is a Lecturer in the Department of Economics, Banking and Finance, School of the Social Sciences, Njala University. He holds a B.Sc. (Econ/Edu) from Njala University College/University of Sierra Leone; M.A. in Economics from the University of Dar es Salaam, Tanzania; and a Ph.D. in Economics from the University of Ibadan, Nigeria.
Dr. Sandy has worked in many institutions and in various capacities: He was Senior Banking Officer for Special Projects & Multilateral Surveillance Unit in the Research Department at the Central Bank of Sierra Leone; He later moved to the Research, Monitoring and Planning Department as Principal Economist in the National Revenue Authority. Prior to his Ph.D. programme, he attended many professional courses organized by the following institutions – The West African Institute for Financial and Economic Management (WAIFEM) in Lagos, Nigeria; African Programme for Rethinking Development Economics (APORDE) in Cape Town, South Africa; the Africa Tax Institute (ATI) at the University of Pretoria South Africa.  He is a member of many professional bodies – African Economic Research Consortium (AERC) based in Nairobi, Kenya; International Conference on Tax & Development (ICTD) based in Briton, UK; Partnership for Economic Policy in Nairobi, Kenya; Centre for Economic Research and Capacity Building (CERCB) in Freetown, Sierra Leone.  Dr. Sandy has served in many administrative capacities in this university as Head of Economics Department since 2015, and he is presently the Acting Head of the Department and Acting Dean of the School of the Social Sciences.  He is also a member of the Strategic Partnership for Higher Education Innovation and Reform (SPHEIR) in Sierra Leone; Committee member for Njala University Campus Development, Bo.  He has broad-based experience with both the private and the public sectors. He has jointly worked on several policy papers such as State of Economic Research in the ECOWAS member States; The State of Climate Information, Early Warning Systems and Adaptation to Climate Change in Sierra Leone; Cross border trades amongst the Mano River Union member countries; Review NGOs Regulation and policy in Sierra Leone; Ebola epidemic and Revenue Generating opportunities for Social Sector spending in Sierra Leone; Job Market Feasibility study for Technical and Vocational Training/Job & Business Services (TVET & JBS) in Sierra Leone.  He is presently working on "Civil conflict and Labour Market Outcomes in Sierra Leone with the Partnership for Economic Policy (PEP).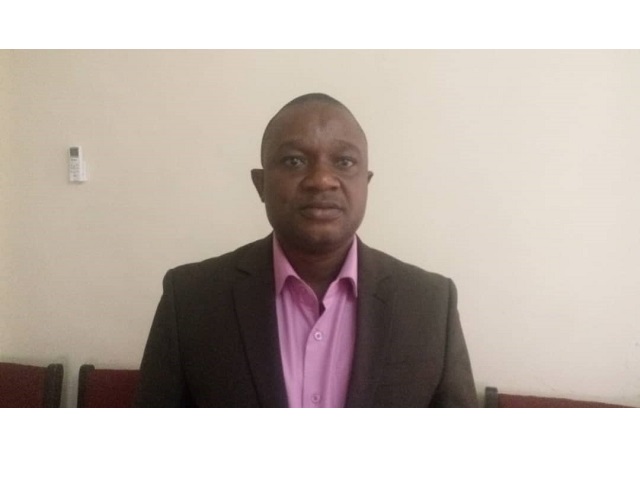 Contact Info
+232-79-408805
+232 79 408805
Education
Ph.D in Economics, University of Ibadan, Nigeria
M.A. in Economics , University of Dar es Salaam, Tanzania
B.Sc. (Econ/Edu) , Njala Univesity
His main interest amongst others includes – Macroeconomics, Labour Economics, Quantitative Methods, and Econometrics. He has vast knowledge in the use of Advanced MS-Excel, STATA, Eviews, and SPSS.