Professor Koroma sets the wheels in motion for Njala University's takeover of BONTECH
Credit: Public Relations Unit, Njala University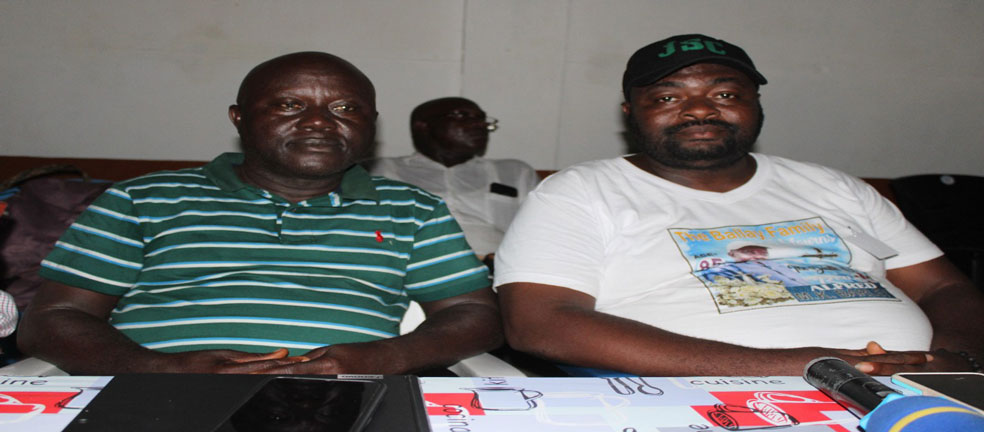 Njala University, 29th November 2022- Professor Bashiru Mohamed Koroma, Vice-Chancellor and Principal of Njala University, and his team paid a weekend visit to Bonthe Sherbro Island where they met with the administrative and academic staff of Bonthe Technical Training College (BONTECH), the Mayor, and other district stakeholders to officially declare Njala University's takeover of the College.
The visit is in fulfilment of the VC&P's vow to travel to Bonthe during his first three months in office to actualise the takeover of Njala University by putting the 2021 Universities Act into practice and implementing the University restructuring plan's recommendations.
The Vice-Chancellor and Principal was accompanied by Miss. Pauline Floode, Njala University BONTEC task force Coordinator, Mr. Santigie Sesay, Director of Physical Plant Services, Mr. Alpha Jalloh, Senior Deputy Registrar, and Ayuba Koroma, Public Relations Assistant.
The new Vice-Chancellor and Principal informed the stakeholders that his visit is a precursor for the March visit of the University Chancellor and representatives of the Ministry of Technical and Higher Education for the official commissioning of the Campus.
Professor Koroma continued by expressing his gratitude to the inhabitants for their warm welcome, advising parents to encourage their children to take advantage of the opportunity, and thanking the community and the Anglican Church for agreeing to provide land for the Campus' establishment.
He revealed the University's proposed plan to establish two schools and two institutes, including the school of maritime studies, the school of sustainable tourism and hospitality management, the institute of technical entrepreneurship and vocational studies, and the institute of education, putting special emphasis on the school of maritime studies as the campus's primary focus.
Layemin Joe Sandi, His Worship the Mayor of Bonthe Municipality, welcomed the Vice-Chancellor and Principal and noted that the visit was significant because it was the first by a Vice-Chancellor and Principal of Njala University.
He praised Professor Koroma for his unwavering efforts to make the dream a reality and added that the new VC&P had been involved in the process even before he was named Vice-Chancellor and Principal, which in his opinion makes the process easier now that he is on seat.
The Deputy Speaker of the Sierra Leone Parliament, one of the solid pillars hoping for the dream to come true, was absent, Mayor Layemin Joe Sandi continued, and he gave a valuable explanation for his absence.
After revealing the land that the community and Anglican Church had provided for the establishment of the campus, Mayor Sandi asked the University Administration to survey the land as soon as possible and urged all Bonthe district descendants to support the new campus.
The residents of Bonthe expressed their anticipation for the new development and wished for a quick takeover by Njala University.
For further enquiries, contact Ayuba Koroma at akoroma1@njala.edu.sl or by phone at +23279119184